Hand Sawing
Concrete Hand sawing is ideal for jobs such as cutting relatively thin concrete floor, brick, block, concrete pipes and concrete walls. The hand held powered saw provides portability, accessibility, and speed on sites. Especially where there may be tight spaces to deal with. The maneuverability of smaller machines makes them versatile and capable of a wide variety of purposes. Our concrete hand sawing services help you to get the job done on time and on budget.
Petrol Powered Hand Sawing
Hand held petrol powered saws has two main types, the demolition hand saw will cut to a depth of 150 mm and the petrol powered ring saw that can cut to a depth of 250 mm. We assess every specific job so we can recommend the right equipment and method for you.
You can rely on ACE's 35+ years of experience in the field. If you have a demolition or cutting wall and door way penetration job to a depth of 250 mm in reinforced concrete or brick.
These are the saw to use, we will make sure the area is well ventilated due to the fumes from the petrol driven engine.
Petrol powered Hand Saws are ideally suited where there is limited access for larger sawing equipment.
Electric Powered Sawing
Electric Chase sawing is ideal for cutting out trenches in existing walls and floors to allow services to be connected to equipment.
Cutting exiting / new shower bases in bathrooms.
Service Video
Service Gallery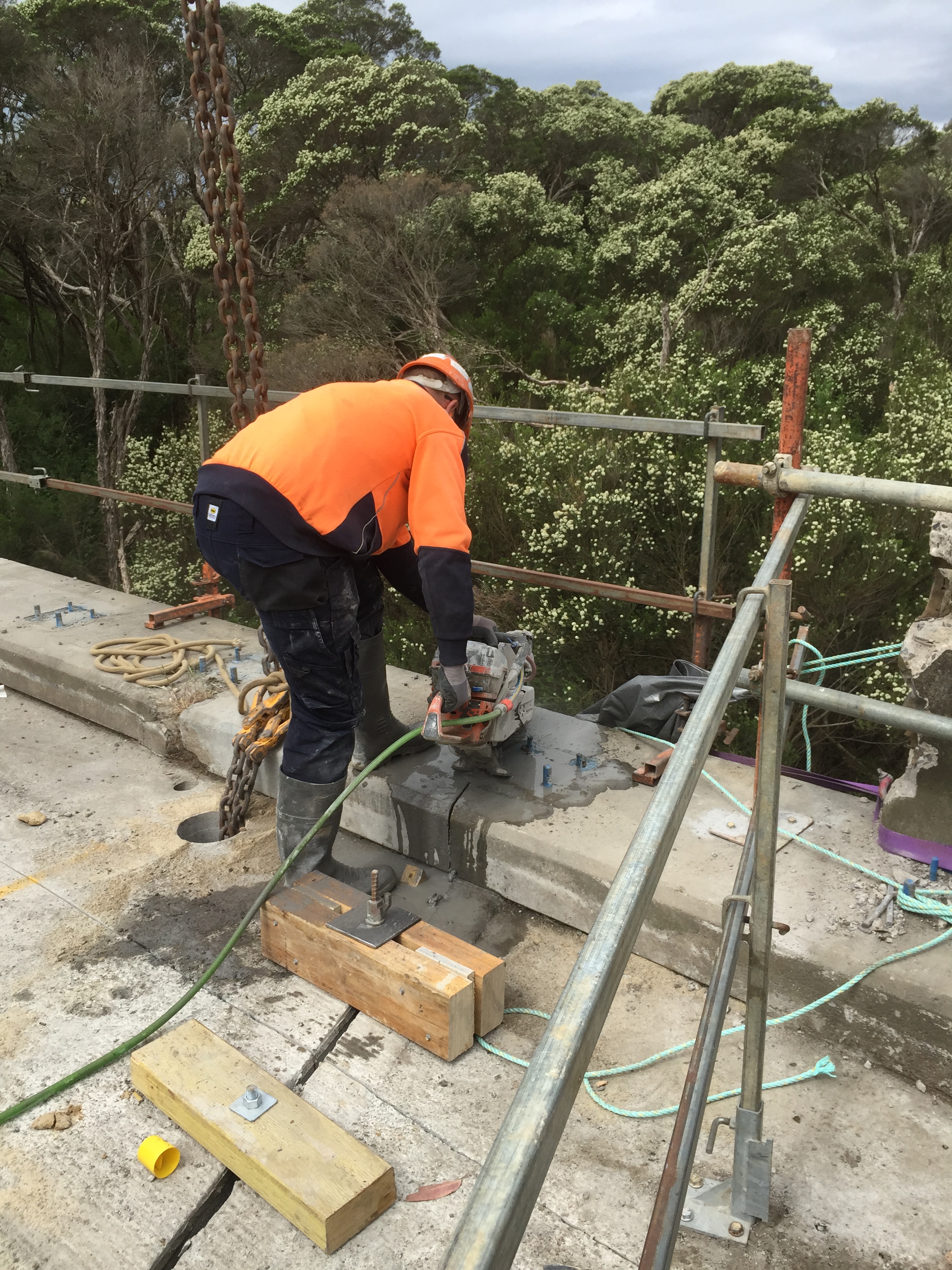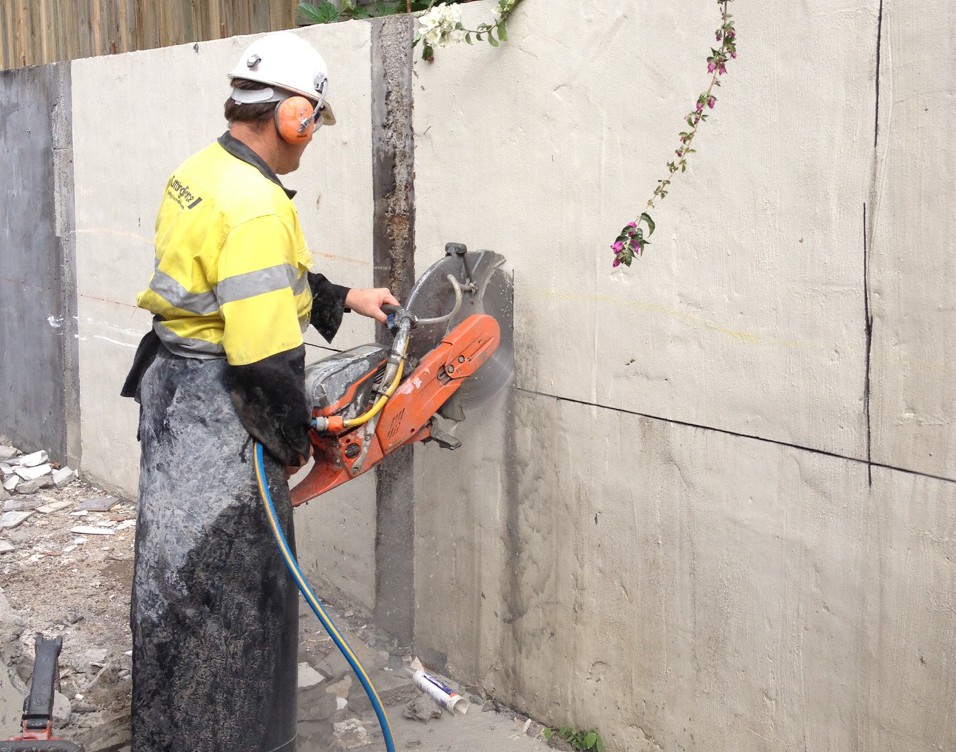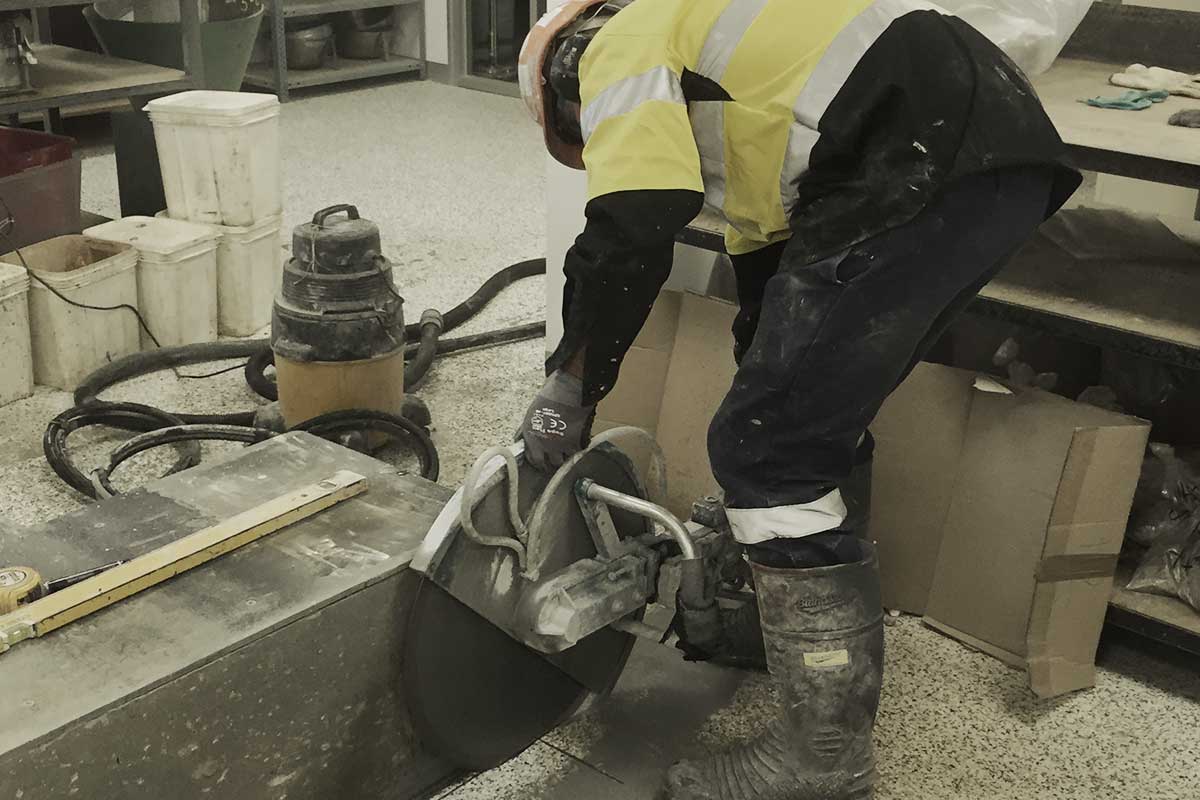 Featured Project
Pakenham Race Club
Loctaion
Pakenham
Services
Concrete Cutting & Sawing / Concrete Drilling & Core Drilling / Hand Sawing / Ring Sawing / Road & Slab Sawing
This was the first new race track built in Victoria since the opening of Sandown in 1965. Ace Concrete Sawing worked closely with all construction and civil contractors delivering quality and timely service.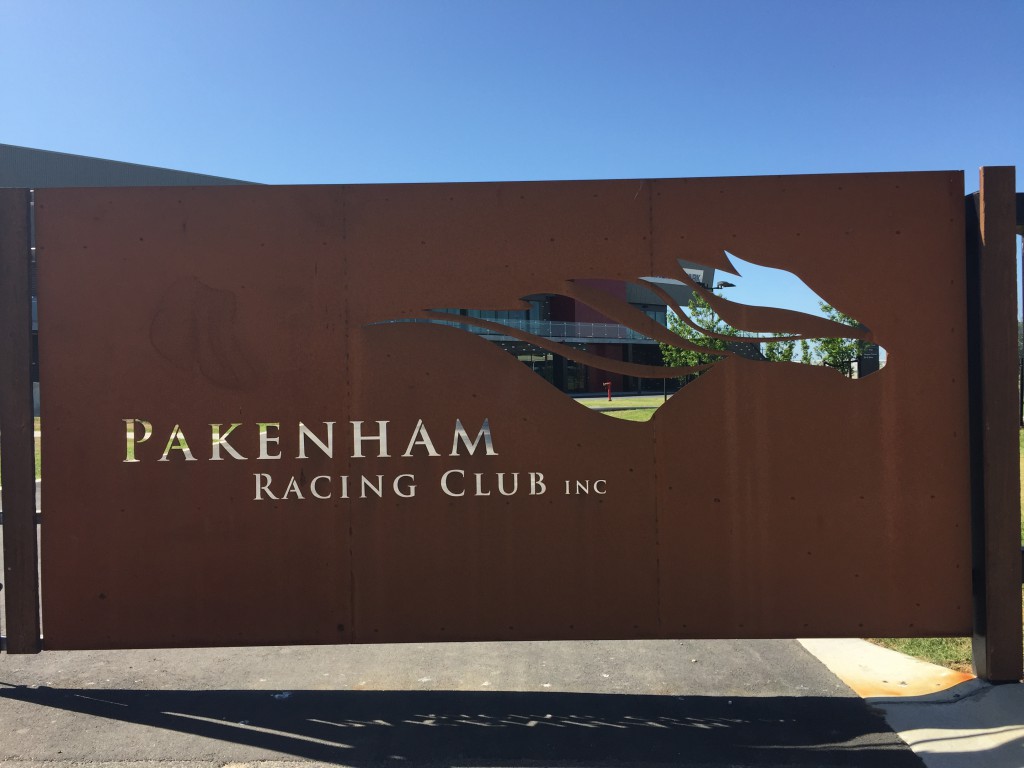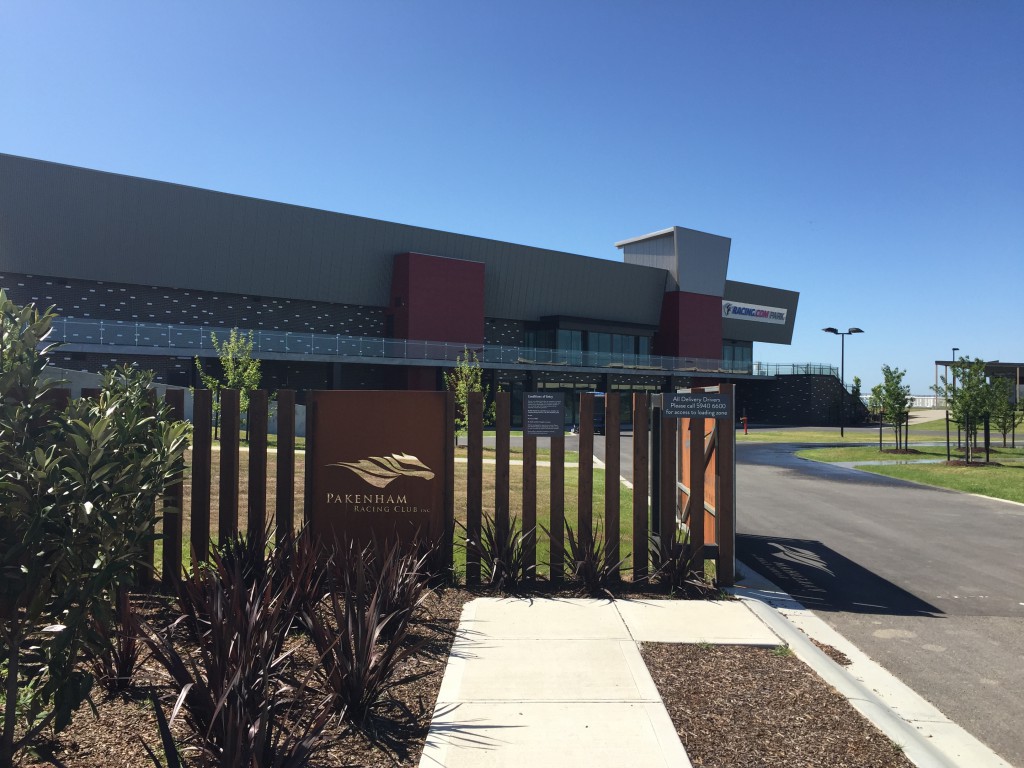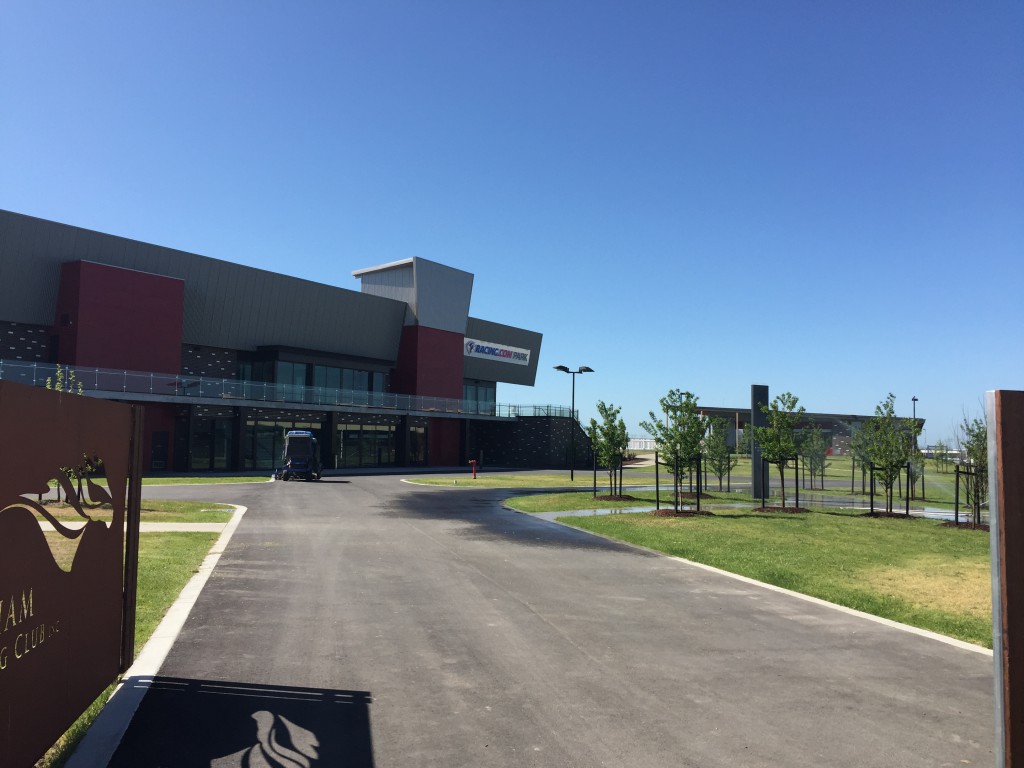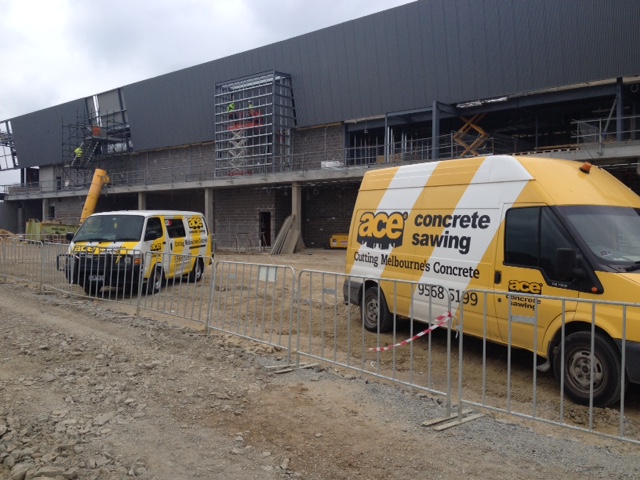 Ace Concrete Sawing was engaged by APM and associated sub-contractors to complete all concrete cutting and sawing works at the new Pakenham Race Club located at Tynong. The 246 hectare site was transformed to include 2400 meter turf track, two high quality sand training tracks, 2000 meter all weather synthetic track, trainer allotments, modern grand stand and customer facilities.

Aerial video link of construction of Pakenham Race Track https://www.youtube.com/watch?v=uYOnElPmLj0
Car Megamart
Mega Mart lies 30 mins outside our Oakleigh office amidst a multitude of warehouses and retail outlets; as such, we have been heavily involved with their on-site presence. Before the car sales complex opened to the public, we were engaged to provide expansion sawing of the concrete slabs that would comprise the complex, this entailed cutting, sawing & core hole drilling thousands of metres of concrete slabs. Along with this we provided the expertise and experience of preforming the concrete polishing for such businesses as Mega Marts onsite cafe, ARB 4WD, and Strongman. Below are examples of the work-in-progess in the lead-up to it being opened.
See Project
Chisholm Tafe, Trades Career Centre
Ace Concrete Sawing were engaged by APM and associated sub-contractors to undertake all concrete sawing and drilling works at the new Trades Career Centre in Berwick. The new purpose built $26 million dollar facility opened in early 2015. This innovative approach provides students and apprentices with an environment similar to a work site. The centre also offers hair and beauty salon training. This centre will boost Chisholm's ability to deliver training that addresses skills shortage s in Melbourne's south east. The new facility will help develop stronger ties with local industries developing partnerships to help tackle unemployment.
See Project
Casey Hospital
Ace Concrete Sawing worked closely with Kane Constructions throughout the construction process for the new 30 bed sub-acute care facility at Casey Hospital. The new facility provides patients the opportunity to be moved from an acute ward into sub-acute once they are medically stable and able to commence their rehabilitation in a timely manner. It also provides an increase in rehabilitation services to the Casey community. Ace Concrete Sawing provided Kane and associated sub-contractors all coring, handsaw, grinding and wall saw services on this project. With construction being on an operating acute care site Ace Concrete Sawing provided these quality services in a timely and professional manner.
See Project