Featured Project
ARB 4WD
Loctaion
Pakenham, VIC
Services
Concrete Grinding & Polishing
Mirror finish polishing on floors that will hold up more than a life time.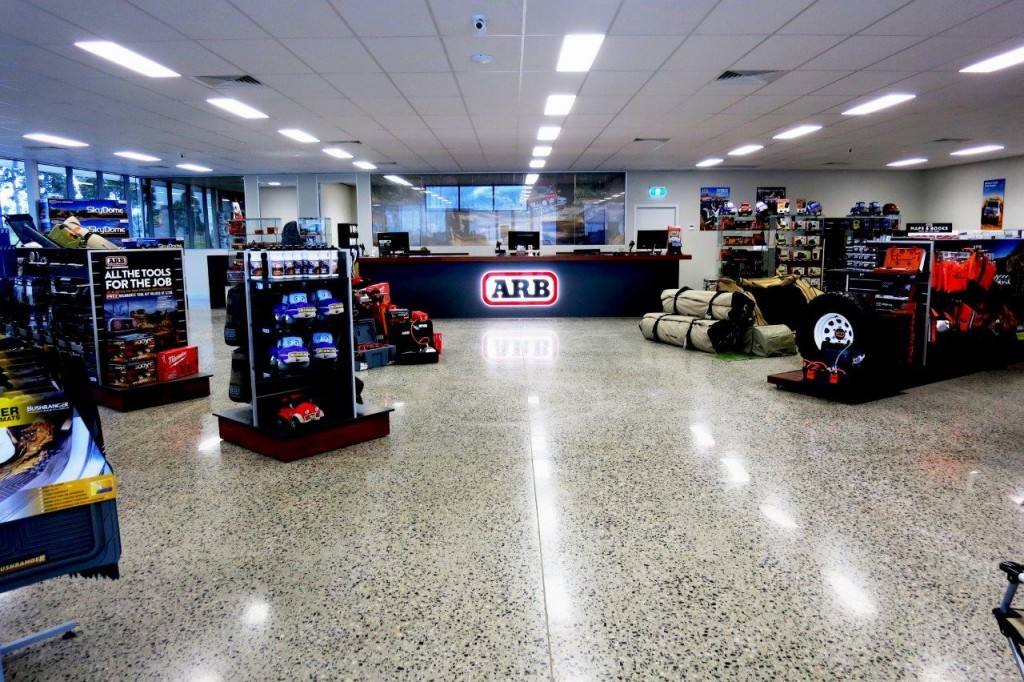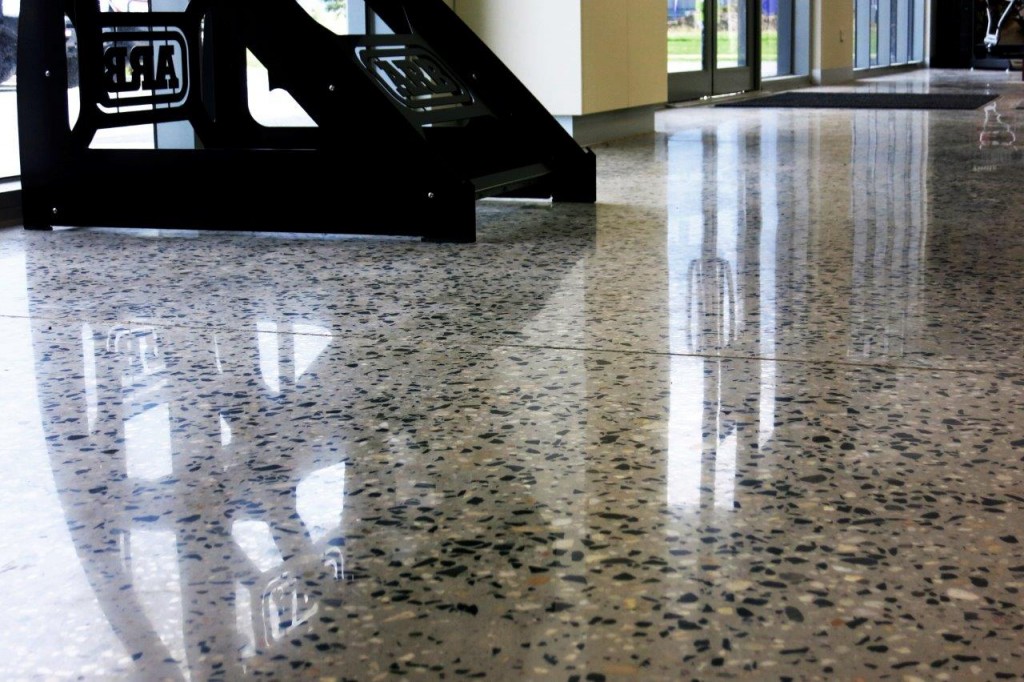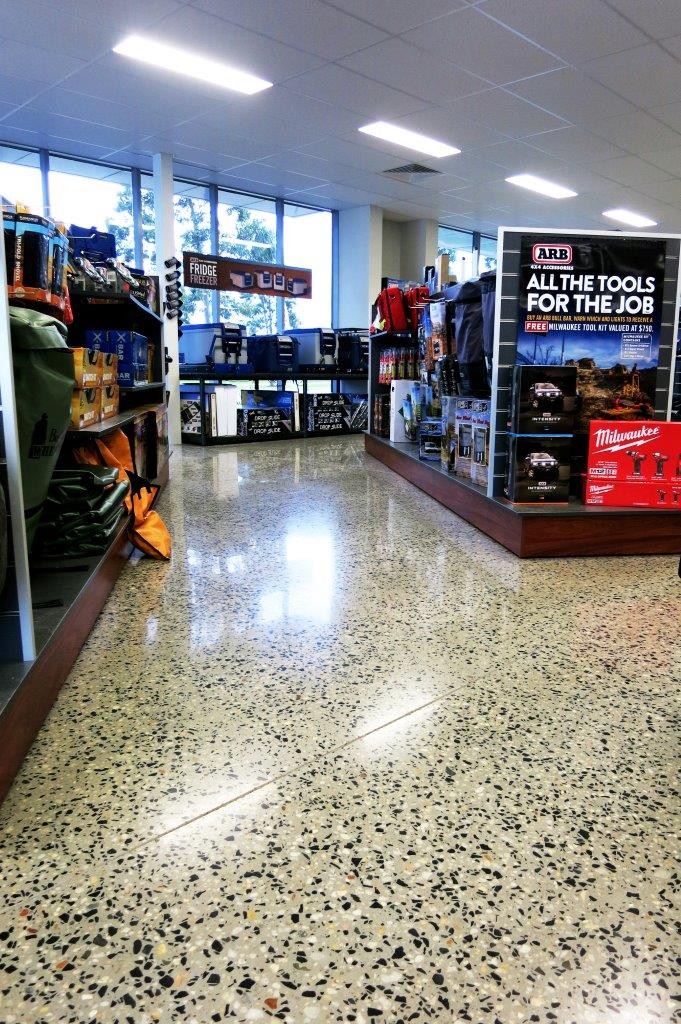 While providing concrete services to the Car Megamart in Pakenham we had the privilege of providing concrete polishing for the onsite ARB 4WD shop. With large areas of open flooring for displays it was important that the job was completed to the highest standard. All flooring service was provided by the qualified and experienced employees at Ace.
Gasworks Newstead
In order to open up a wall for electrical and gas services we used stitch coring to remove a large section. With a core measured at 100mm in diameter cores were drilled to remove a 1010mm x 260mm section to run the necessary cabling and pipes.
See Project
300 Adelaide Street
In order to provide access to electrical and gas services for repairs we needed to remove a large section of wall from a basement. To move quickly and to take advantage of the available space we used a 600mm diameter core.
See Project
The Breezes Apartments
In order for electrical services to run into the lower building they needed to remove large sections of concrete in a confined area. We achieved this by stitching together large core penetrations to knock out the necessary holes. The timeline was critical for completing this project as numerous other work relied on this, not only did we complete it on time but also did a spot on job.
See Project
Lenthall Dam
ACE was contacted here to help do core drilling from the top of the dam wall to the gallery below. With the requirements of the project it was important that the work was completed to the highest calibre.

The cores were 5 metres deep with 150mm diameters, hydraulic services were required to run from lower level gallery to the top of the damn wall. Each position was marked on top of the wall and in the gallery below so accuracy was critical, especially over the 5 metre distance. We used hydraulic drills, power packs, cores of vary lengths (up to 2 metres), extension rods, as well as designing our own snap and removal equipment for the cores as depth increased. We also implemented a recovery system in case we lost any segments from the barrels.
See Project
Pakenham Race Club
Ace Concrete Sawing was engaged by APM and associated sub-contractors to complete all concrete cutting and sawing works at the new Pakenham Race Club located at Tynong. The 246 hectare site was transformed to include 2400 meter turf track, two high quality sand training tracks, 2000 meter all weather synthetic track, trainer allotments, modern grand stand and customer facilities.

Aerial video link of construction of Pakenham Race Track https://www.youtube.com/watch?v=uYOnElPmLj0
See Project
Car Megamart
Mega Mart lies 30 mins outside our Oakleigh office amidst a multitude of warehouses and retail outlets; as such, we have been heavily involved with their on-site presence. Before the car sales complex opened to the public, we were engaged to provide expansion sawing of the concrete slabs that would comprise the complex, this entailed cutting, sawing & core hole drilling thousands of metres of concrete slabs. Along with this we provided the expertise and experience of preforming the concrete polishing for such businesses as Mega Marts onsite cafe, ARB 4WD, and Strongman. Below are examples of the work-in-progess in the lead-up to it being opened.
See Project
Chisholm Tafe, Trades Career Centre
Ace Concrete Sawing were engaged by APM and associated sub-contractors to undertake all concrete sawing and drilling works at the new Trades Career Centre in Berwick. The new purpose built $26 million dollar facility opened in early 2015. This innovative approach provides students and apprentices with an environment similar to a work site. The centre also offers hair and beauty salon training. This centre will boost Chisholm's ability to deliver training that addresses skills shortage s in Melbourne's south east. The new facility will help develop stronger ties with local industries developing partnerships to help tackle unemployment.
See Project
Check out all the services we offer and check out more projects that we've been involved with!